Eco Warriors
Who are the Eco Warriors?
The Eco warriors are members from each class who form a pupil-voice group at Hiltingbury Junior school.
Our School Eco-code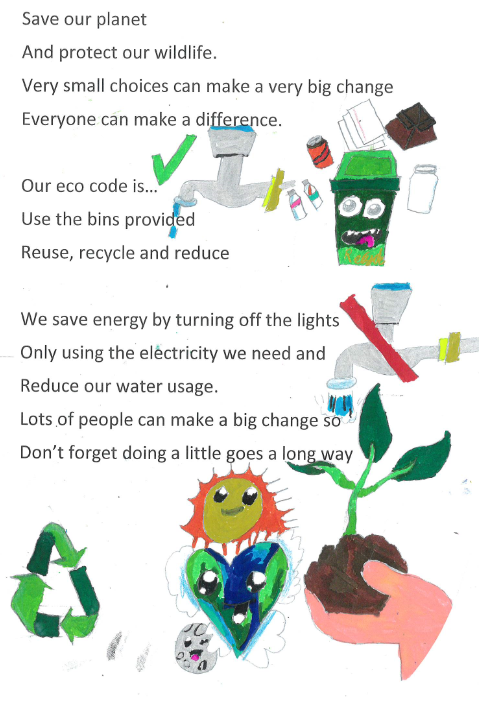 What do the Eco Warriors do?
Their job is to care for our school environment. They help others to raise our awareness about sustainability and encourage everyone to be good at recycling and saving energy. The Eco Warriors encourage children to look after wildlife and the world around them. Eco Warriors take part in discussions, make votes and feedback relevant information to their class. They help others to follow our eco-code, monitor our energy use and encourage teachers and children to recycle.
Our Aims
The aims of the Eco Warriors are to work closely with staff and pupils in relation to the environmental impact of the school. They educate and motivate people to reduce waste and lower carbon emissions through conservation based education. They raise awareness of environmental issues and lead in a range of activities to support the positive steps to improve the school grounds classroom and awareness of environmental issues.
Please navigate through these pages to find out about all things Eco-related at Hiltingbury Junior School.