P.E & Keeping active
Whether you are at home or in school it is vital to keep physically active.
You should try to aim for a minimum of 60 minutes of physical activity every day which could be anything from going for a walk, playing in the garden, going for a bike ride or doing a workout etc.
During this lockdown, to ensure we all stay active, I will share with you each week a physical activity planner with some activities for you to enjoy.
I look forward to hearing about all your active adventures!
Mr Wright - Sports Lead
Keeping Active over the Easter half term break
See the attachments below with challenges from Hampshire Games for keeping active over the Easter break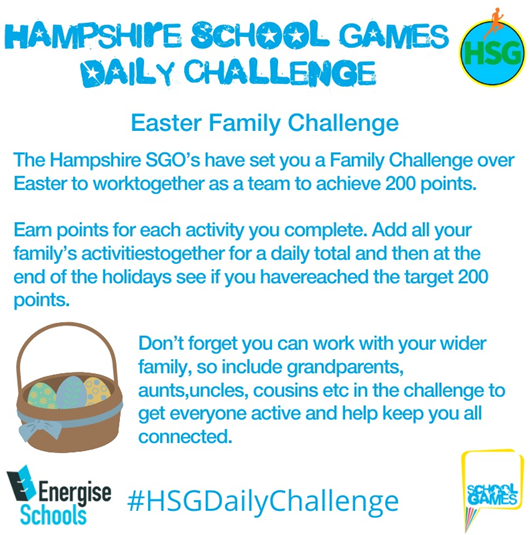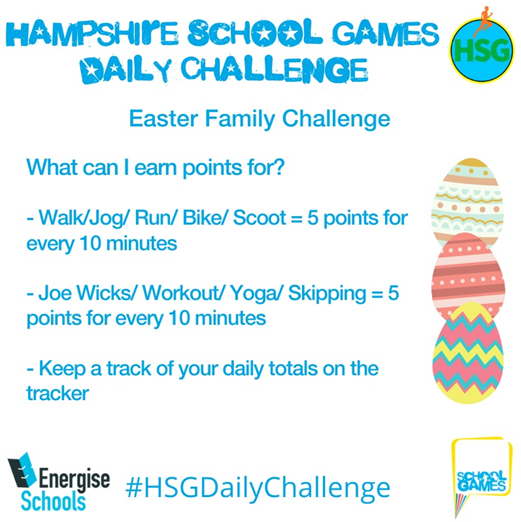 Our Bikeability Superstars!
Well done to all our Year 6 pupils, what an amazing week!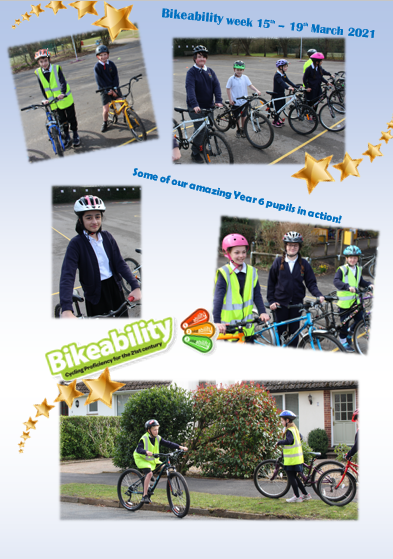 Other useful links for keeping active
Youth Sports Trust virtual-after school sports club (every Tuesday and Thursday 5pm on Youtube) with the link: After School Sport Club | Youth Sport Trust