Year 3
Welcome to Year 3
Mrs Blissett (Year Leader) & Mrs Carroll - Class 3BC
Miss Downer - Class 3D
Mrs Howell - Class 3P
We are also lucky to have Mrs Raja, Mrs McLaren, Mrs Nicholson, Ms Rayner, Mrs Bhakar, Miss Thompson, Mrs Beattie and Mrs Batten who all work with us across the week to support our learning.
For any questions or queries, please contact your child's teacher via the school office.
Exciting book news in year3!
For the last few weeks, we have been exploring the book 'The Little Wooden Robot and the Log Princess' as part of our reading curriculum. The children were set the task of giving some feedback to Tom Gauld as it was his first picture book. Some book reviews across Year 3 would then be shared with Tom via Twitter.
The children wrote some excellent book reviews last week which were then shared with Tom on Twitter. We were very fortunate to have a response back from Tom who very kindly drew us a sketch of the main characters from the book thanking Year 3!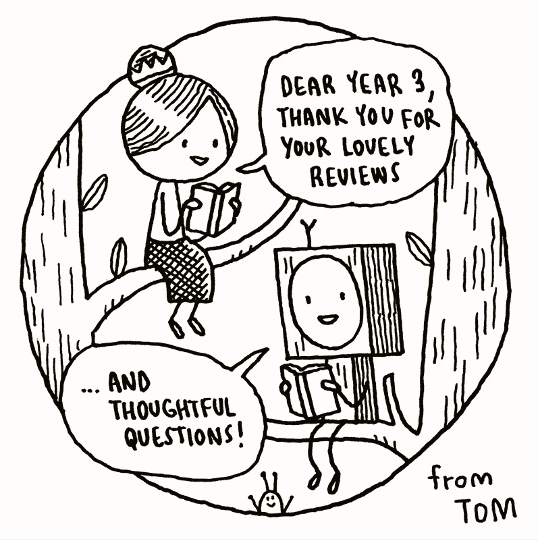 Admissions for Year 3 starting September 2023
Applications for year 3 children starting in September 2023 open on Tuesday, 1st November 2022
For information and to apply online use the above link.
Deadline for applications is 15th January 2023