Year 6
Welcome to Year 6!
The Year 6 team is: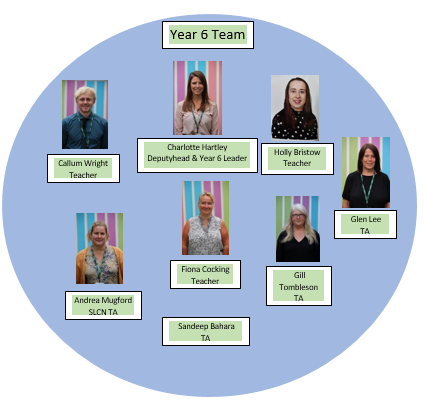 Mrs Hartley - Year 6 Lead
Miss Bristow - Class 6B
Mrs Coking - Class 6C
Mr C Wright - Class 6W
We are also lucky to have Mrs Lee, Mrs Mugford, Mrs Tombleson and Mrs Bahara who all work with us across the week to support our learning.
Year 6 Meet the Teacher Presentation 14.7.21
Please see the attached PowerPoint below as presented by our Year 6 team during our 'Meet the Teacher ' event 14.7.21
Admissions for Year 7 starting September 2022
Applying for your year 7 place
https://www.hants.gov.uk/educationandlearning/admissions
Applications open on Monday, September 13th 2021 and can be made online using the above link.
Applications close on Sunday, October 31st 2021